HOW TO MAKE AN ICO - 17 STEPS
ICO is all about to be chosen by your potential investor. So, first think about how to stand on investor's point of view. Whitepaper including clarifications and terms of the project are very important to be done correctly.
Gathering excellent developers isn't enough. Yor team will need to recruiting specialists to solve technical and legal issues. Securities Act, Tax law, responsibility to investors - all these issues should be thought through to the smallest detail. Carefully and responsibly use the terms: share structure, investment, fund allocation, stakeholders.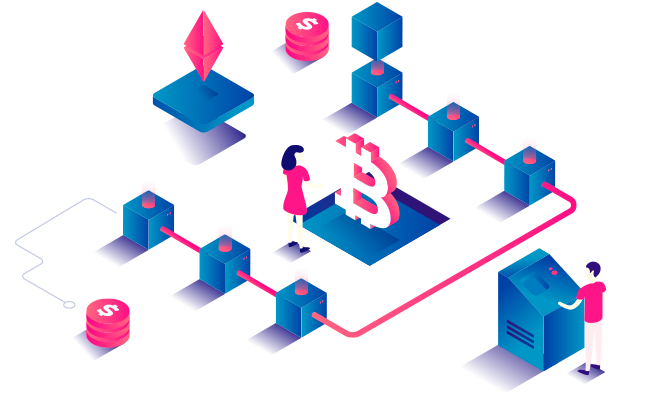 Step 1. Develop the idea
To check potential user opinions, use crypto communities. (e.g.
BitcoinTalk Forum
,
Steemit
,
/r/bitcoin
, etc) Coin or token performs a key role in the blockchain services. If coin or token is used unnecessarily

in your project, your project

will be hard put to raise a fund through ICO.
Check these questions:
Why does your project need tokens? Is is necessary for the service ecosystem?

What can the blockchain technology add to your project?

Are there any competitors to your project?
Step 2. build the team
From investors' perspective, man power of a team is one of the key factors to decide investment. In the beginning, many teams have 2 or 3 core members who have relationships and complementary skills.
If you do not spend money on external consultants, then you pay your time instead. No one person can invest thousands of hours into a project (~20 people: technical specialists, content specialists, editors, PR-specialists, SMM-specialists, community managers, designers, programmers, targetologists).
The market is overheated, you can hardly collect two dozen people.
Step 3. know your competitors
In launching ICO, competition is not limited to projects offering similar services. Projects actually compete for the money of investors, so your competitors for raising fund are any ICO-projects.
Step 4. Register the company
One of the most important decisions that founders should make at the beginning of the project is deciding where to incorporate. Founders should check several factors which related to incorporate like the lead time, costs, regulation, tax, etc.
Here a list of cryptocurrency-friendly countries.


Malta

Bermuda

Switzerland

Gibraltar

Slovenia

Singapore

Estonia

Georgia

Belarus

Hong Kong

Japan
Step 5. Draw up a white paper
Whitepaper is the key document of the project.
A white paper is a document that describes all information about the project and ICO in question.
What is the heart of the project?

What problem does your team solve?

Will the project become a viable business?

Did your team develop a working prototype or has just a concept?

Who are the competitors? How does your project differ from competitors?

What is the development plan of the project?

Does the project's positioning align with its business model?


The typical white paper contains:
Project Background

Introduction to a product - what product, service do you offer.

Description of the market (market size and potential, competitors)

Product in technical aspects

Description of the token

Project governance

The roadmap of development

Token economy design

Risk factors

Team - business experience and qualification of core members, key employees

FAQ - collect all possible questions and publish them. As soon as new questions appear, enter them into the FAQ.


Writing a white paper for ICO develops validation for investors. A comprehensive White Paper is a solid foundation of successful ICO.
Step 6. Launch a Website
Focus on the contents from the perspective of investors. Website needs to be clear and easy to understand. W
ebsite should be the focal point of marketing strategy.
Site structure:
Description of your ICO

Subscription form

Development Roadmap

Team:

brief biographies(qualification, career, education background), links to social networks.

Press and publication

The description of the product

Working cases

Documents: White paper, technical white paper

Partners and institutional investors

Contacts information and community channels
What can be sent to subscribers:
Monthly or weekly news - keep up to date with the project.

The reminders: start and status of investment

A reminder of the start of investment - five minutes before the start.

Safety notifications and links to step-by-step guides
Step 7. Describe the conditions for investors
At this stage, you need to decide whether you will have pre-sale and pre-ICO.
Recommended to do both. This allows you to find bugs with the help of users, and also work out in social channels.
Check the following:
ICO start and end date (the recommended duration is not more than four weeks).

What types of currencies are accepted (bitcoins, air, etc.) Is there a work product?

Is there a roadmap?

What will the tokens be based on?
Tokens: the number of issued and crocheted tokens, is there a limit on the release, as determined by the initial price of the tokens, what will happen with the unsold tokens.
Is there an Escrow (guarantors, Those with doses ? Said to raise funds) source code audit by independent auditors for the source code to GitHub.
Tokens share:
Percentage for the team, but on the ICO, but on the bounty-activity.

The distribution is automatic or manual?
Pre-ICO:
What will the first investors receive and on what terms (how many tokens are already issued, how many are sold and how many will be issued).

Who are the mentors, advisors, experts?

What are the partners among the block-services and financial institutions (for example, PWC, banks, investors)?

Conditions of the bounty-program.

Preliminary arrangements for listing on stock exchanges and the timing of the listing.

Bonuses depending on the time of investment. Or bonuses depending on the percentage of the total release.

Is there a maximum hidden cap, which stops collecting funds?

For citizens of the United States and other countries: are they making investments?

The funds received: is there a uniform delivery to their team within two to three years?
Motivation for investing:
Participation in profits, sale on the stock exchange, participation in the Management?

Is it a long-term investment or a short-term investment?

With what amount of funds is the campaign considered successful?

Is there a return if the goal is not achieved?
After the completion of the ICO:
What will the collected funds go to?

Are there different development models depending on the money collected?
Step 8. Create community channels
Community management is very important to success of an I
CO. Your team should constantly communicate with investors. There are many communication channels and more channel you use, more likely your project will success.
Here are most used channels
Forums - BitcoinTalk, AltcoinTalks, BitcoinGarden

Reddit - subreddits related to cryptocurrenies

Medium

Social Media - Facebook groups, Twitter, Instagram

Messengers - Slack, Telegram

Linkedin - professional group


Active and engaged presence on the community channels will help your supporters feel a deeper connection to the project.
Step 9. Develop and announce a bounty program
Bounty program is incentive offered to PR activities of users associated with an ICO. PR activities include translation documents to local languages, publication in social media, presentation at forum, etc. The incentives usually take the form of free or discounted tokens.
Step 10. Regist the project in the ICO trackers
ICO Trackers are the gatekeepers of crowdsales for your project. Some ICO Trackers ask for money for registration. Also, they provide some paid service like KYC and review.
List of the main trackers:
Step 11. PR through thematic medias
There are many blockchain news outlets in these days. Compile list of news outlets, prepare materials and contact the editorial staff. PR is one of the most effective marketing activities which allows you to reach massive audience.
Step 12. Make translations into other languages
You can do the translation yourself or with the help of bounty-campaigns. Languages that are popular: Chinese, Japanese, Korean, Russian, German, French. It is desirable to completely translate the site. Whitepaper can not be translated entirely (remember, the full version is read only by a few English-speaking geeks).
Step 13. Issue Tokens
Creating token is a relatively easy process. There are several options such as Ethereum and Waves. (Ethereum is the most popular

platform )
Also, you can develop your own tokens.
Step 14. launch an ICO
You must have security specialists because your website can be a target to an attack. (and it really happened)
Watch the fund raising and try to keep warm interest in social channels. Use everything that you have learned

at this stage.
Step 15. Listing on crypto exchanges
Getting listed on crypto exchanges is the one of the key process for new coins or tokens. It always helps to list your coin on more exchanges because it provides confidence to market. The process of listing on exchanges varies widely by exchange service. You can check the list of global major crypto exchanges via this link. (
Link - Cryptomarket
)
Conclusion
The price for holding an ICO is constantly growing. More and more projects are coming to the market, it becomes more difficult to understand them. Investors are disappointed in ICO: the crypto currency is unstable, it is rare to get ROI in thousands of percent. Perhaps in a year $1 million will not be enough for high-quality marketing, and today's expenses will seem ridiculous.